With all the focus on energy prices, it makes sense for homeowners to look at futureproofing their homes when they can. For Portglenone man Niall McKeever, when it came to choosing a heating system for his 2,800 sqft self-build project, the focus was very much on delivering on both style and substance.
Looking for a suitable underfloor heating system powered by a renewable source, Niall turned to the experts at the Heating Innovation Centre at Bassetts Clady for a solution. Chris McCready, Technical Sales Manager at the Heating Innovation Centre, explained, "Niall wanted a system that maintained the modern design of his home but that also futureproofed it in terms of efficiency."We were able to put forward a Grant air-source heat pump paired with our GLO+ underflooring heating system and controlled by Heatmiser Neo Controls as a tailored solution that met both these demands."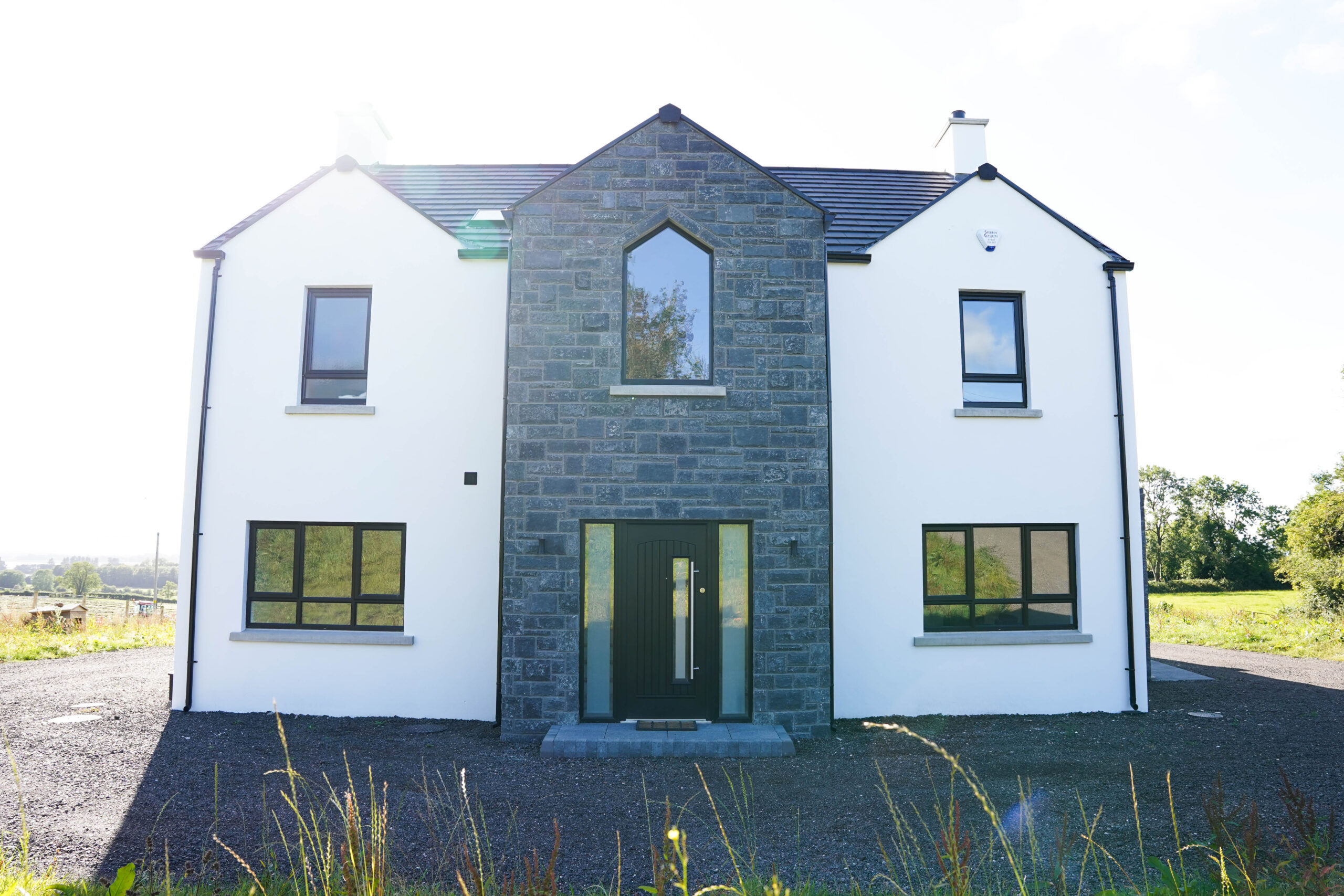 One of the key advantages of working with Bassetts is the service. As well as being able to provide expert guidance on products, the team at the Heating Innovation Centre also delivers design services for Niall's project.
On top of that, Bassetts also supplied all the necessary plumbing and heating materials needed for a professional installation while Niall also sourced all his bathrooms as Bassetts Clady.
Chris added, "Being able to meet the complete plumbing, heating and bathroom needs for a project makes such a difference to customers like Niall. It has been a pleasure working with him and the result is another modern build that puts efficiency and future-proofing at the heart of the project while not compromising on the overall look."
THE SOLUTIONS
As well as a first-class service, Bassetts are renowned for the quality of its products. The Heating Innovation Centre is the epitome of this approach, with the variety of options on offer making it easier for customers to find the perfect solution for their project. For Niall McKeever's project, Bassetts supplied:
GRANT AIR-SOURCE HEAT PUMP
Aerona³ air-to-water heat pumps from Grant combine exceptional performance, reliability and value. Helping to significantly reduce a home's carbon footprint, these highly efficient heat pumps are designed to maintain a reliable and consistent heat output, even at low outdoor air temperatures. What's more, these compact and efficient units have an impressive ErP rating of A+++ across the range.
GLO+ UNDERFLOOR HEATING
Compatible with air-source heat pumps and coming with a 25-year guarantee, GLO+ is an easy-fit system that can connect with smart controls to meet the demands of the modern home. But an underfloor heating system is only as good as its design. That is why the expert team at Bassetts provide your installer with detailed plans to ensure your system is as effective as it is efficient.
NEOSTAT SMART THERMOSTATS
The neoStat Smart Room Thermostats have been designed to be slim and stylish, with three stunning colours available. neoStat's are just a little bigger than a standard light switch, so you will notice what it does rather than where it is. neoStat's are available in several power options and can be mixed on the same system. What's more, the entire system can be controlled from anywhere when paired with the neoHub