Glo+ Underfloor Heating at Bassetts Northern Ireland
We are your local underfloor heating experts, covering residential, commercial and industrial applications. Glo+ underfloor heating is tailored to you, heating your home just the way you like it.
What is Glo+ Underfloor Heating?
Glo+ is an underfloor heating system that is tailored to your individual room requirements, and is compatible with a range of flooring types and smart devices. 
Our specialist team provides your installer with detailed plans to ensure maximum efficiency. Underfloor heating is a great way to save money, energy and space, while efficiently heating your home.
Send us an Enquiry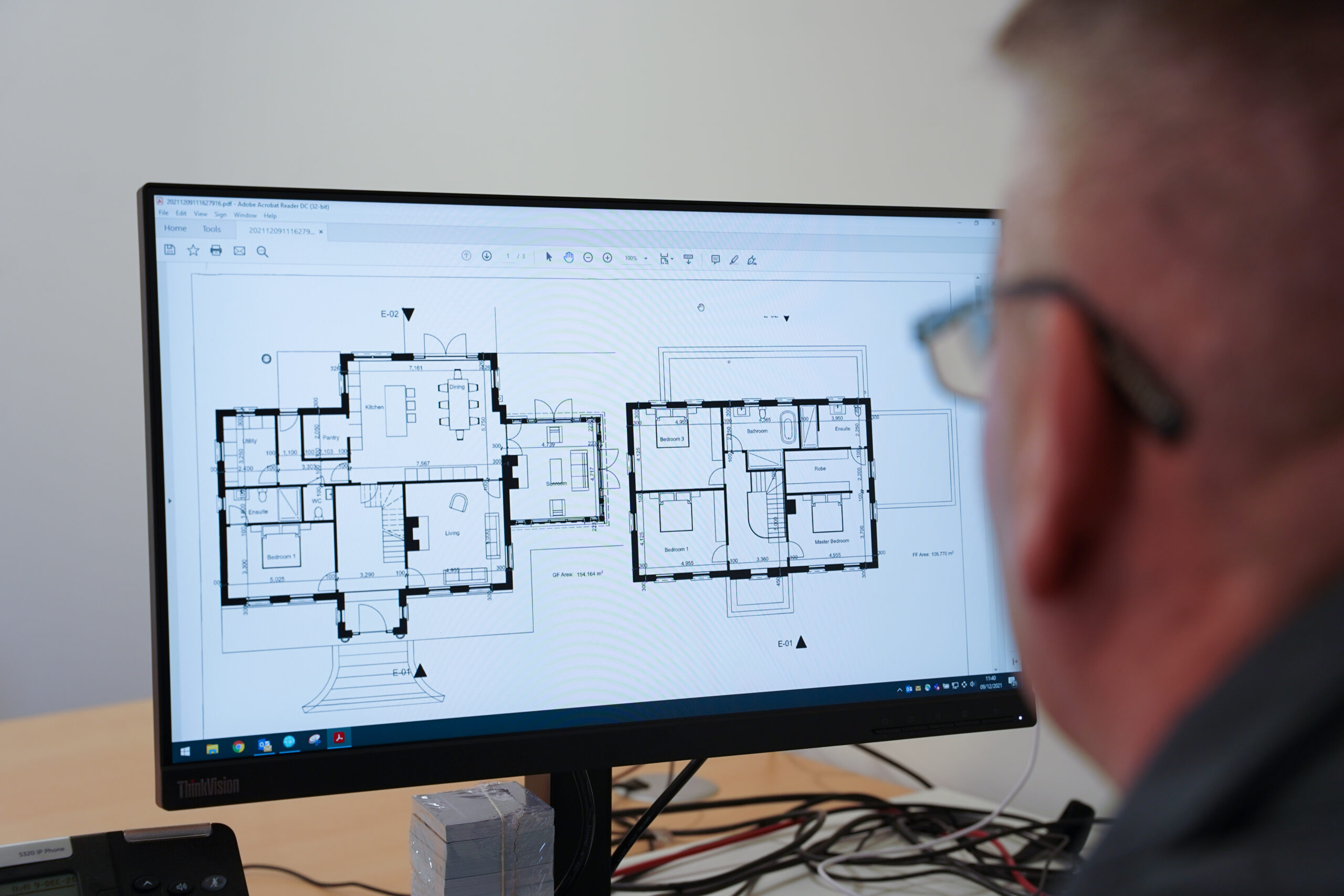 Bassetts Glo+ Services
Experience and Expertise
Our experienced team offer a range of series to ensure a seamless process from start to finish.
Free design and pricing consultation.
Installer recommendations | Our team will put you in touch with reputable installers in your area to ensure your system is installed to the highest standard.
Complete service | Our expertise covers bathrooms, tiles, plumbing, heating and renewables, meaning you don't have to go anywhere else for your plumbing and heating needs.
Download the Glo+ Brochure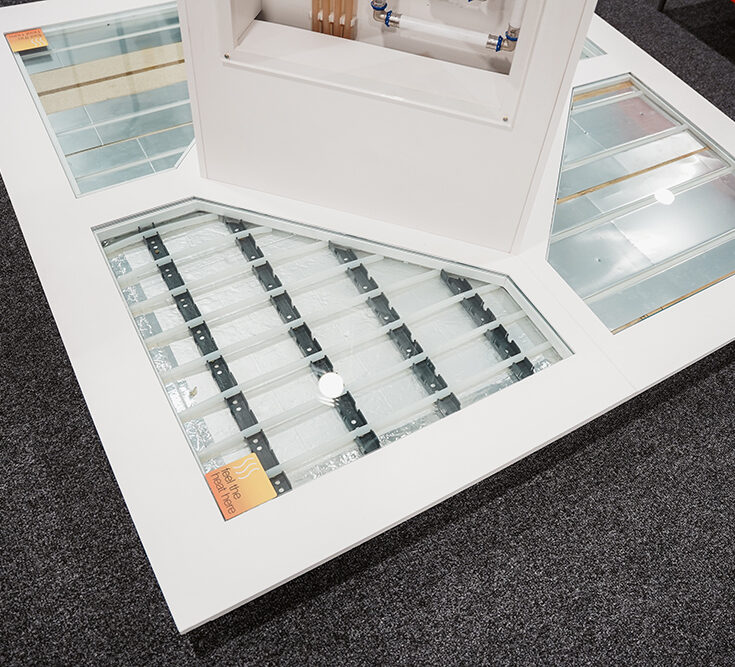 Why choose glo+ Underfloor Heating?
glo+ is underfloor heating with a difference.
Underfloor heating with a difference. Glo+ systems offer a unique range of benefits including:
Tailored design | Our team will design a bespoke system to meet your individual room requirements for optimal performance.
Dedicated support | Advice and guidance is on hand from our support team at any point during your project.
Easy fit systems | Designed with installation in mind, the process is fast and simple.
Smart systems | Glo+ can be connected to your smart tech, with wired or wireless options available, you are in total control. 
Get in touch with our Renewable Heating Experts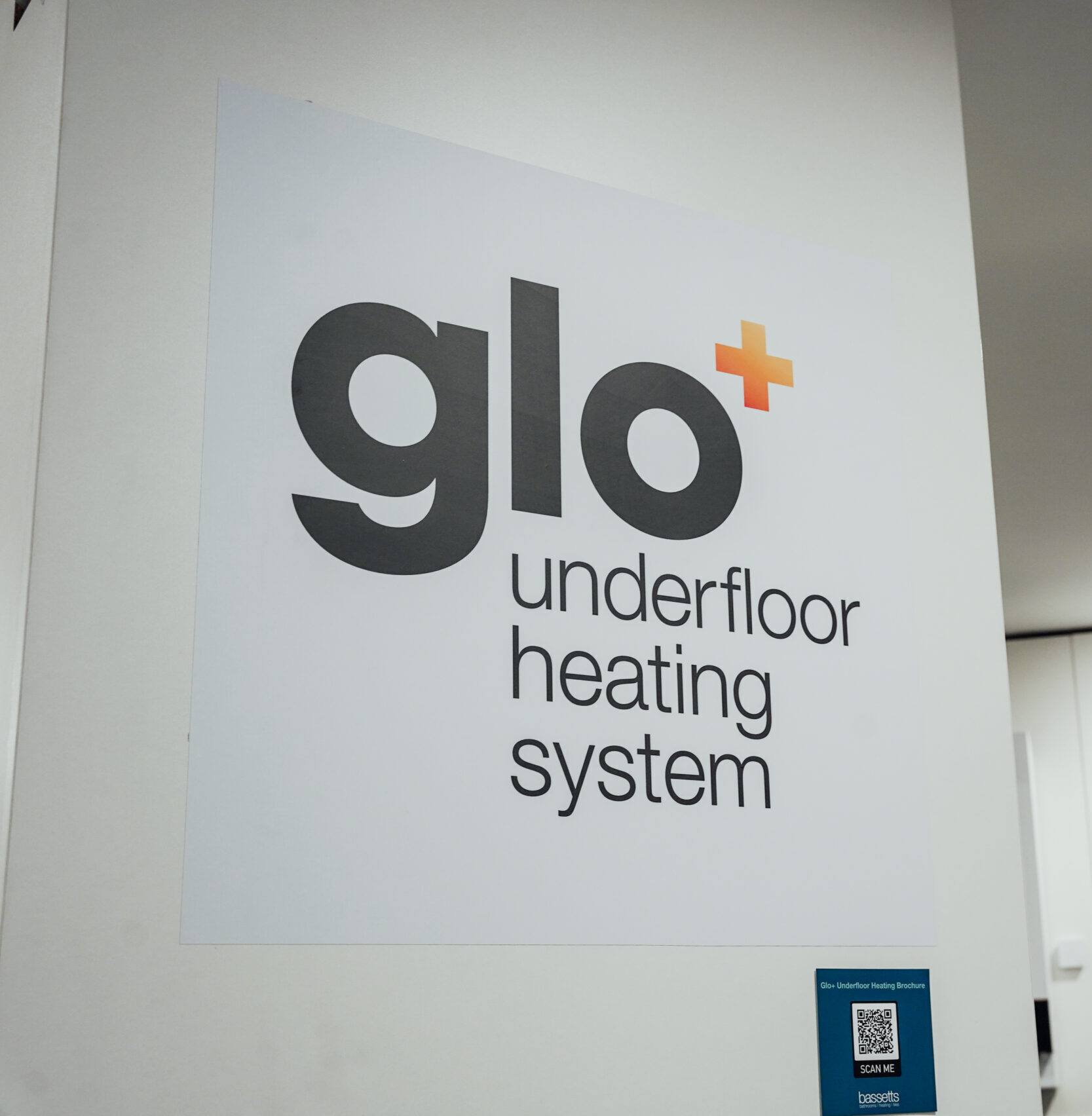 Benefits of Underfloor Heating
Get smart with Glo+
No-one wants to come home to a cold house, and no-one wants to pay for wasted energy. 
That's why our team designed a system that is  compatible with the latest smart controls, meaning you can program your heat settings while you are on the move. No more setting timers. No more wasted heat while you sit in traffic. Just a cosy home, when you need it.
More space in your home
By no longer relying on radiators for heat, Glo+ offers you complete interior design freedom, as well as blissful silence throughout your home.
Consistent heating control
Unlike radiators which heat small amounts of air to a high temperature, Glo+ systems gently and evenly warms the floor and the air just above its entire surface, giving you even heating throughout the space.
Improved hygiene and safety
Improve household safety by removing hard edges and hot surfaces from your home which can be dangerous for children or elderly individuals. The warm, dry floors created by underfloor heating also hinder the growth of dust mites, recognised as being a major factor in asthma and other allergens.
Ideal for open space living
We have strong partnerships with leading architects and developers who, working alongside your project team, can design a bespoke underfloor heating system tailored to your home, offering total interior design freedom.
Flexibility in room temperature
Glo+ room thermostats can be hard wired or wireless, and are self-modulating, meaning that, based on the needs of each room, the flow in the underfloor heating circuit is continually adjusted providing superior comfort and efficiency.
Solid floors are probably the most commonly used with floor heating. The floor heating pipe is secured to a staple system or plastic rail system, which is fitted above the floor insulation. The finished floor screed is laid over the pipe in a conventional manner. This type of construction leaves the floor heating pipe in direct contact with the floor screed, providing a good conduction path from the pipe to the surface of the floor.
Suspended/joist floors are equally suitable for use in timber suspended floors. The low mass of the suspended floor system means that reaction times are more effective. Emission plates conduct heat from the floor heating pipe to the underside of the floor, resulting in a very effective heat transfer.
Floating floors – Favoured by developers and ideal for renovations. While exhibiting many of a solid floor's characteristics, floating floors allow a faster build time. A grooved insulation board is required on top of the existing floor, on which an aluminium heat emission plate is placed. The floor is then laid onto the heat emission plate.
As well as oil and gas, glo+ is compatible with renewables such as air source heat pumps or geothermal heat pumps as well as biomass heating systems.
With glo+ underfloor heating you can control the temperature of each room individually and set the heating according to how you use the space.
Whatever the age, size or construction of your home, chances are it's suitable for underfloor heating. Whether you're plotting an extension, tackling a new build or giving your existing home a complete overhaul, glo+ design your underfloor heating to be the perfect fit. Bassetts can help you design an underfloor heating plan for one room,  a ground floor level or an entire home.