There are many ways to incorporate colour into your bathroom, from walls, floors, furnishings and accessories. So whether you are simply looking to add a splash of colour or going all out maximalist on the colour scheme, there is a huge range of options to breathe new life into your bathroom. 
At Bassetts, we make your bathroom dreams a reality, combining the best product with cutting edge design. Check out our inspiration below to discover your colourful bathroom of dreams! 
Raging Retro Design 
In recent years, consumer interest has grown and shifted to a desire for contemporary interiors with a vintage twist. The modern Art Deco look is one of our favourite themes! Combining geometric tiles, coloured furniture, eye-catching brassware and boujee accessories to create the perfect art deco vibe.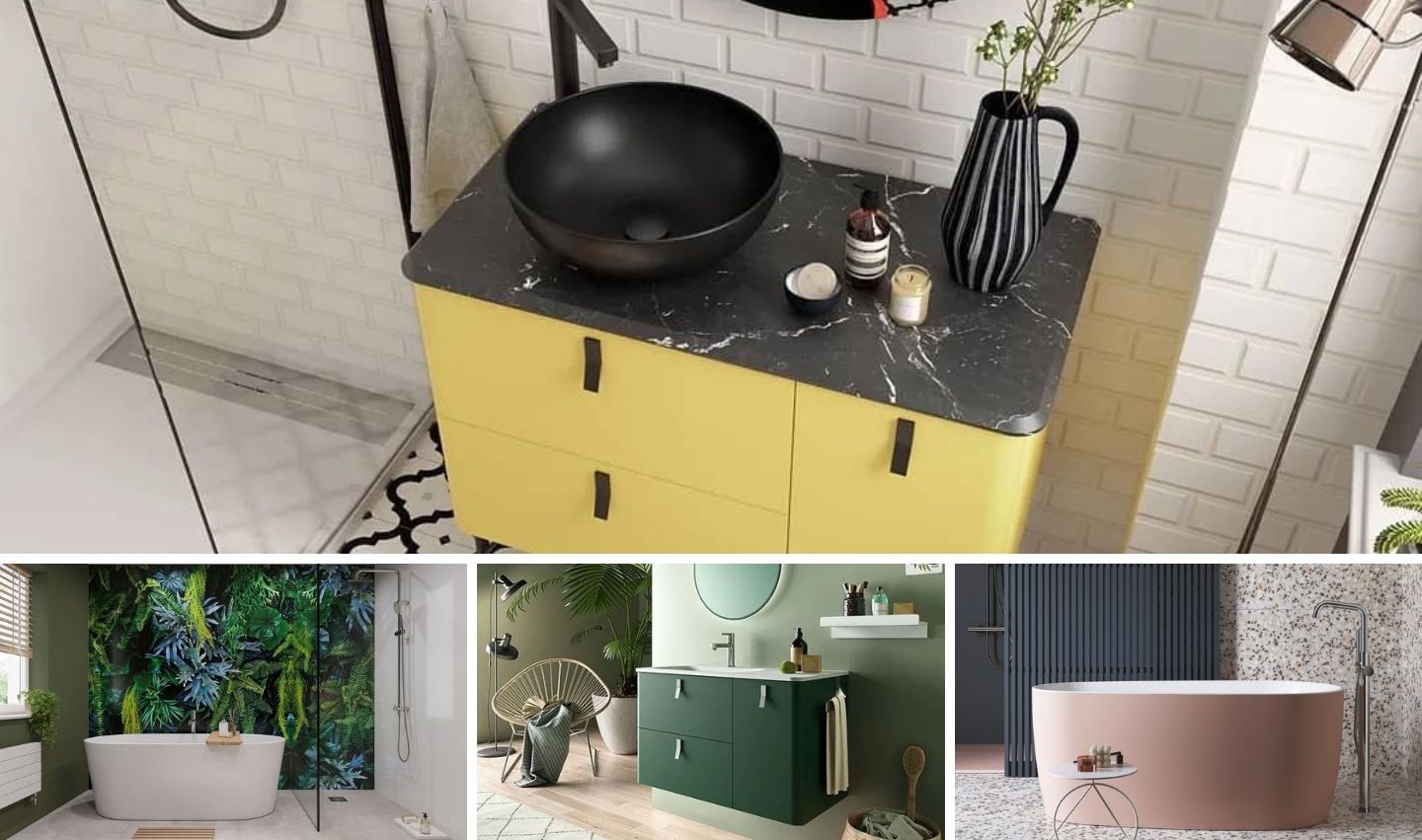 Unsure about incorporating a pattern or colour tiles around your full bathroom? Why not consider tiling a feature wall with bold colour or a striking design tile. Firstly, make sure your feature wall is placed correctly and highlights the rest of the bathrooms existing focal points. It is important to have the feature wall at a natural position to which the eye is drawn. 
Also, be sure that the colour or pattern you choose complements the rest of the bathroom – otherwise, you may end up with a full colour and design mishmash! 
Brassware and Accessories 
Bold and Brave Styling choices don't always mean bright colours. Introducing curves and shapes when selecting brassware and accessories is a great way to make your bathroom stand out! Consider brass or matt black brassware and accessories to add personality and create a focal point in multiple areas in your bathroom.