Cochrane Bros. has now completed the development of a brand-new turnkey site in Lisnaskea called Beechwood. The developers were eager to put in a renewable heating system that could meet the needs of today's well-insulated homes. 
On the outskirts of Lisnaskea town, this exciting new development has a great range of 1,150-square-foot detached and semi-detached homes. The modern, well-planned new homes provide a spacious family dwelling with excellent internal finishes to the best specification.
With 16 homes on site, Bassetts is championing some of the most innovative and environmentally friendly solutions available for home heating with developers in mind. Bassetts' underfloor heating system, Glo+, takes its place in all 16 of the homes teamed with the highly regarded Mitsubishi Ecodan heat pump.  Ecodan air source heat pumps are a renewable, low-carbon alternative to traditional, high-carbon heating systems. This reliable, renewable heating technology delivers highly efficient, sustainable space heating and hot water all year round.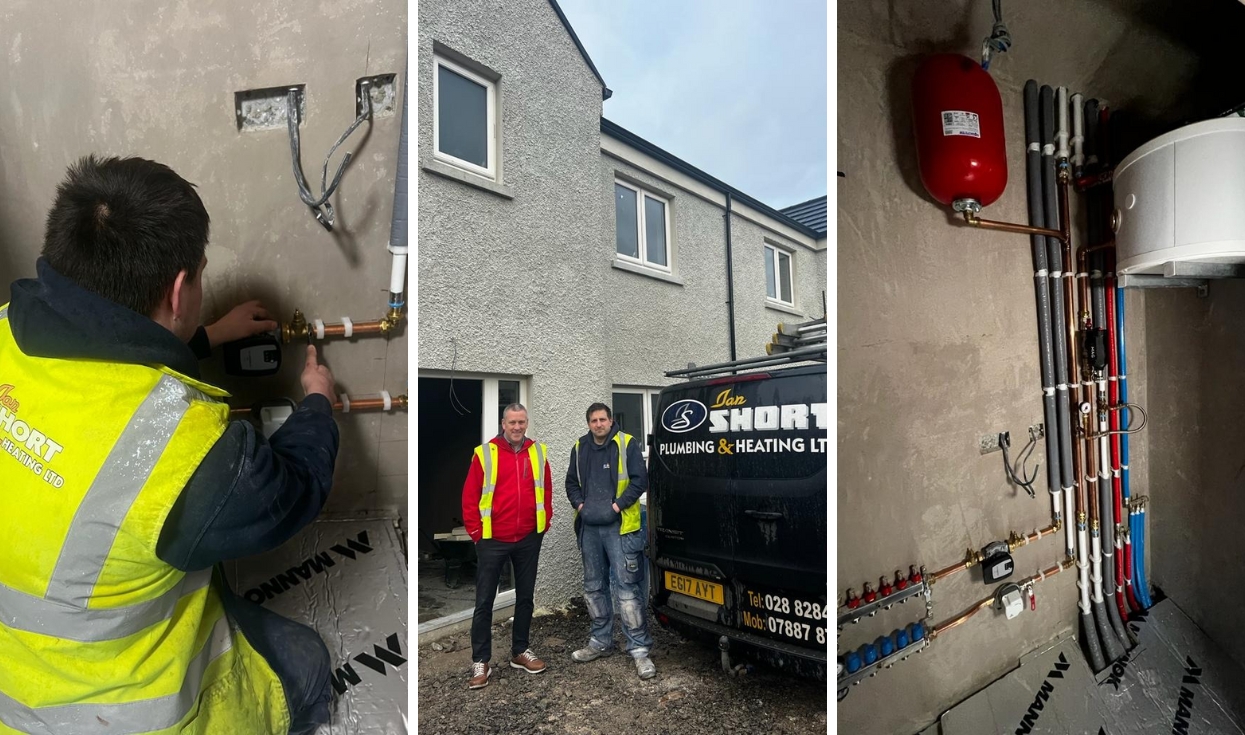 Ian Short carried out the heat pump and underfloor installation. Because there is no need for oil or gas heating, homeowners can expect significant savings on energy heating bills while heating their homes eco-consciously.
Each family home now has renewable heating and can benefit from long-term, low-cost heating. The use of renewable heating in each family home not only reduces the carbon footprint but also saves money on energy bills. This move by Bassetts and the developer is a step towards sustainable and affordable housing across Northern Ireland.
Commenting on the development, Chris McCready, Renewable Energy Consultant at Bassetts said; "It is great to see a development aiming for the highest energy efficiency and quality standards.  These kinds of projects show real leadership for Northern Ireland, and the sector will improve because of it'