Shower Wall
Looking for a cost-effective alternative to tiling your bathroom? Shower wall panels and traditional wall panelling are becoming increasingly popular in bathrooms of all shapes and sizes! Unlike other rooms in your home, the bathroom is often an area of high moisture, meaning it is vitally important to ensure anything installed in your bathroom is water-resistant. Showerwall provides a great range of acrylic, PVC, and laminate panels that are seamless and have seamless and mould-resistant properties. Shower panels provide the aesthetic of large format tiles without the grouting- plus they are much easier to clean!
Grout Free!
Multipanel is completely grout-free, no need to spend hours cleaning those hard-to-reach areas and constant scrubbing. Multipanel is a simple alternative that can be cleaned with bathroom spray and warm water.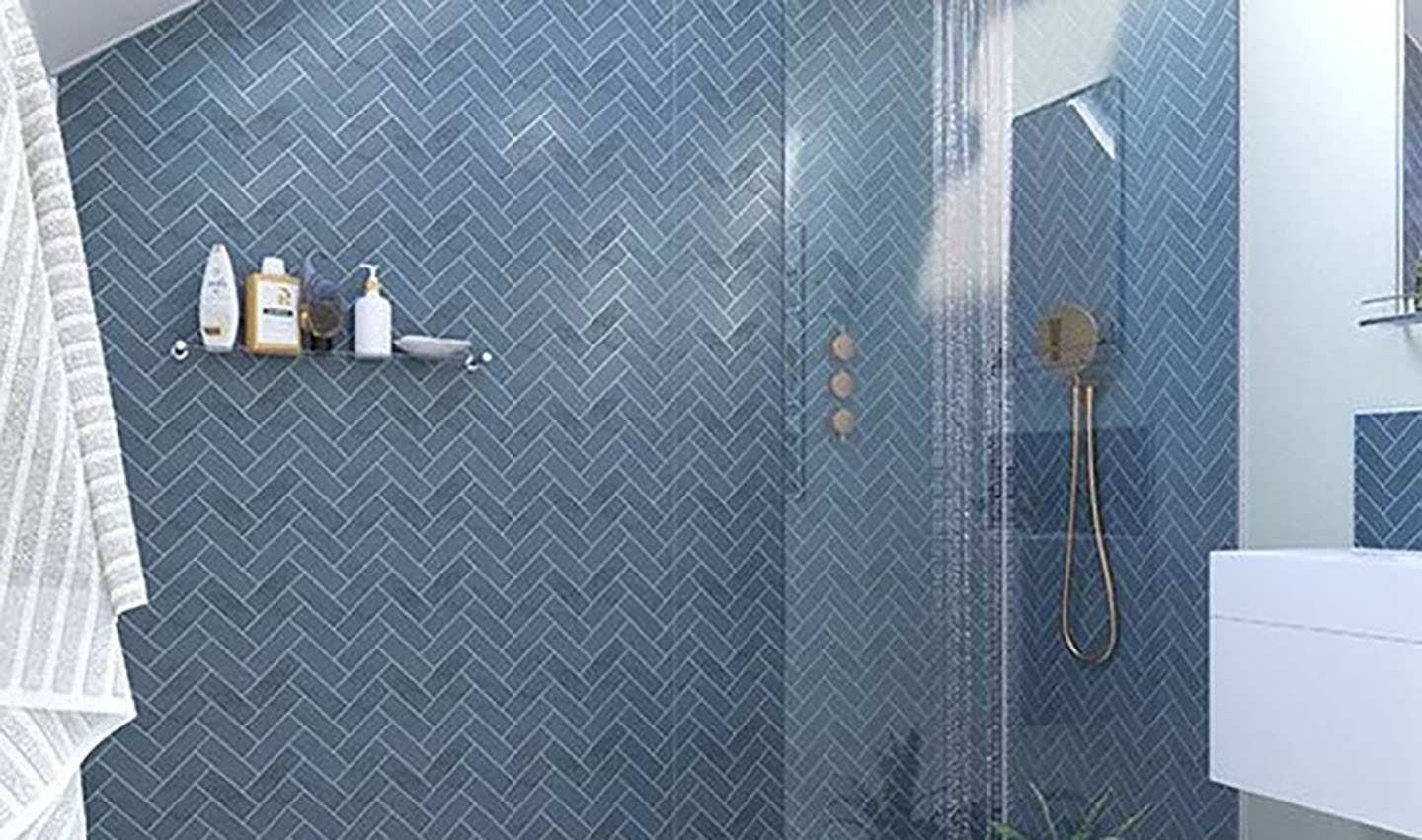 Easy To Install
Tile installation can be a lengthy, messy and costly task. Multi panels enable quick and easy installation meaning you can enjoy your new or renovated bathroom much quicker! Multipanel is 100% waterproof and can be applied directly to almost any surface including tiles, concrete, plaster, plasterboard, chipboard, and plywood.
Wall Panelling
When you consider the huge visual improvement, panelling is a relatively inexpensive process. In some cases, replacing your bathroom's components, such as your sink, shower, or toilet, may feel like the most obvious option, but it's not necessarily going to be the most effective or the most affordable.
Traditional style bathrooms commonly feature white bathroom suites with chrome fittings. Including; cast iron bathtubs and high cistern toilets. Wall panelling can be the perfect feature to bring a traditional style bathroom into the 21st century. There are many different styles of wall panelling to consider depending on the style of your home and bathroom.
So, what is the advantage of panelling over tiling? One of the most significant disadvantages of tiling in a bathroom is, of course, the grout. Grout is difficult to maintain, which means it can be difficult to keep clean due to mould buildup. Because panelling is grout-free, it is very easy to keep clean.